1
« Last post by Mystic1 on May 23, 2015, 11:33 PM »
I was wandering around Youtube (As, I confess, has become a bit of an addiction of late.) and I began to listen to Langston Hughes. I came across the poet reciting his poem Mulatto and I resolved to post it here. As is also a habit, I began to research the subject and, well, as so often happens, I got caught up in the history. Now I know this particular subject has been covered numerous times in the past. But I hadn't covered it myself. While I can't speak from a practical point of view, not having experienced it personally, I can (I hope) however, speak from a strictly poetic and historical perspective.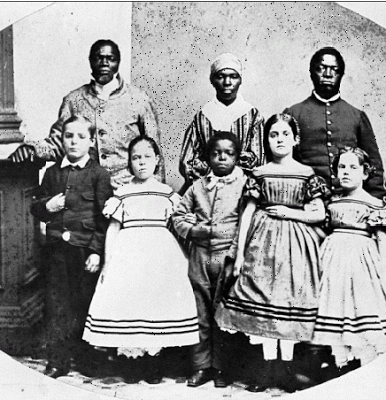 mulatto (n.)
1590s, "offspring of a European and a black African," from Spanish or Portuguese
mulato
"of mixed breed," literally "young mule," from
mulo
"mule," from Latin
mulus
(fem.
mula
) "mule" (see
mule
(n.1)); possibly in reference to hybrid origin of mules. As an adjective from 1670s. Fem.
mulatta
is attested from 1620s;
mulattress
from 1805.
American culture, even in its most rigidly segregated precincts, is patently and irrevocably composite. It is, regardless of all the hysterical protestations of those who would have it otherwise, incontestibly mulatto. Indeed, for all their traditional antagonisms and obvious differences, the so-called black and so-called white people of the United States resemble nobody else in the world so much as they resemble each other. [Albert Murray, "
The Omni-Americans: Black Experience & American Culture
," 1970]
Old English had
sunderboren
"born of disparate parents."
Langston Hughes reads
Mulatto
https://youtu.be/4_6Z1_3btQ8
Mulatto
I am your son, white man!
Georgia dusk
And the turpentine woods.
One of the pillars of the temple fell.
You are my son!
Like Hell!
The moon over the turpentine woods.
The Southern night
Full of stars,
Great big yellow stars.
What's a body but a toy?
Juicy bodies
Of nigger wenches
Blue black
Against black fences.
O, you little bastard boy,
What's a body but a toy?
The scent of pine wood stings the soft night air.
What's the body of your mother?
Silver moonlight everywhere.
What's the body of your mother?
Sharp pine scent in the evening air.
A nigger night,
A nigger joy,
A little yellow
Bastard boy. Naw, you ain't my brother.
Niggers ain't my brother.
Not ever.
Niggers ain't my brother.
The Southern night is full of stars,
Great big yellow stars.
O, sweet as earth,
Dusk dark bodies
Give sweet birth
To little yellow bastard boys.
Git on back there in the night,
You ain't white.
The bright stars scatter everywhere.
Pine wood scent in the evening air.
A nigger night,
A nigger joy. I am your son, white man!
A little yellow
Bastard boy.
From:
Fine Clothes To The Jew 1927
The speaker tells the white man that he (the speaker) is his son. The white man responds,
"You are my son!
Like Hell!"
The moon rises over the woods and the Southern evening is filled with huge yellow stars. The father claims that the body is only a toy, describes the bodies of
"nigger wenches"
battered and bruised, up against a fence. He addresses the speaker, calling him a bastard and saying that he, too, is just a toy.
The moonlight is silver and the night is filled with the scent of pine. The speaker asks,
"What's the body of your mother?"
It is a
"nigger night,
A nigger joy,"
and he is
"a little yellow bastard boy."
In response, a white boy rejects the idea of being the speaker's brother, claiming
"niggers ain't my brother."
The Southern evening is filled with stars. On the sweet Earth,
"dusk dark"
women's bodies give birth
"'To little yellow' bastard boys."
The stars and the scent of pines are everywhere. It is a
"nigger night,
A nigger joy,"
the speaker says, and ends the poem by repeating,
"I am your son, white man!
A little yellow
Bastard boy."
This is one of Hughes' most intense and incisive poems. It contains extremely potent imagery and thematic content, addressing the cultural role of biracial children in segregated America, father/son relationships, and the enduring legacy of slavery. "
Mulatto
" appeared as part of
Fine Clothes to the Jew
, a collection of Hughes' poetry that was published in 1925. Hughes writes from the voice of several different characters, and the structure of the poem (written in free verse.) is the key to understanding which character speaks which lines.
Hughes was not the only poet to write a poem about biracial children. In fact, Festus Claudius "Claude" McKay, a Jamaican-American poet and author, published a sonnet with a similar title sometime earlier (I couldn't pin down an exact date) between two and five years before Hughes collection was released.
The Mulatto

Claude McKay

Because I am the white man's son - his own,
Bearing his bastard birth-mark on my face,
I will dispute his title to his throne,
Forever fight him for my rightful place.
There is a searing hate within my soul,
A hate that only kin can feel for kin,
A hate that makes me vigorous and whole,
And spurs me on unceasingly to win.
Because I am my cruel father's child,
My love of justice stirs me up to hate,
A warring Ishmaelite, unreconciled,
When falls the hour I shall not hesitate,
Into my father's heart to plunge the knife,
To gain the utmost freedom that is life.
In McKay's poem, the biracial protagonist is anguished, tortured, and prone to violent thoughts about his white father. He thinks the only way to achieve catharsis is to murder the man and then create himself anew. Meanwhile, Robert Paul Lamb's writing on Hughes' "
Mulatto
" has practically created and heavily informs popular critical discourse on the poem. Lamb believes that Hughes' narrator "
finds a way to defeat his adversary and assume a Self-hood that is not merely reactive. In effect, he disarms and creates.
."
Langston Hughes' parents were both '
mostly'
black, but his grandfathers each had Cherokee and French blood. Hughes' father was profoundly ashamed of his race and fled to Mexico to escape segregated life in the United States. As a result, Hughes' relationship with his father was painful and tortured, and the elder Hughes emphatically criticized his son's attempts to write poetry that celebrated his racial heritage. Thus, "
Mulatto
" contains some underlying biographical elements.
Hughes' own travels to Africa and his experience as a jazz musician also informed his work, particularly in regards to the call-and-response structure, which Lamb deems "
the single most centrally important tradition in African American culture.
" Call-and-response originated in Central and West Africa, and slaves brought it to America. This "
democratic participatory dynamic... melds the individual to the communal and innovation to tradition
," Lamb writes, and it still appears frequently in African American cultural expressions, including gospel, jazz, blues, and hip-hop music.
I am currently researching and compiling material for a continuation of the subject to be posted in the near future.